Naspäť CLIS wiki Index Pages Back to
Naspäť Lessons For Posterity Back to
Naspäť Účinná príprava Back to
Naspäť Posledné Kolo Back to

CLIS wiki Index Pages

[

]
Cypronia's Wikis URL change
[
]
As a result of Fandom.com acquisition our wikis were migrated to a new URLs:

Cube Life: Survival Island: [1]
Cube Life: Pixel Action Heroes [2]
CLIS Finishing Touches
[
]
This article uses core ideas from Slovak written notes Posledné kolo
[

]
Early on I created three sandboxes to organize all crafting grids in. The major issue there was I wasn't able to caption the crafting grids there only their components:
Old Crafting Sandboxes

Note: Old Furnace Crafting has plenty of grid cations missing but the issue is fixed in the New Crafting Sandboxes:
Old Crafting Table Crafting
Old Furnace Crafting
Old Inventory Crafting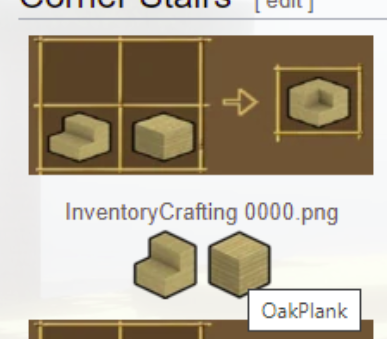 New Crafting Sandboxes
New Inventory Crafting
New Crafting Table Crafting
New Furnace Crafting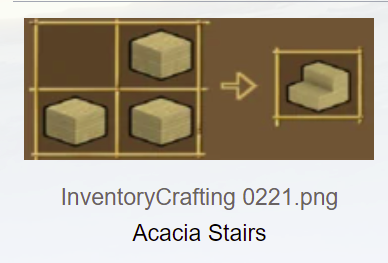 Now, Is there a chance to use the DIV tag so that either the grids and their components would stay captioned in a single sandbox? If so I would gladly use the arrangement to organize all in-game graphics on every new wiki Note that Plants and Mobs are missing there too for the same reason.
Sorting Guide to sorting certain item groups in specific non-alphabetical order. I am not getting it so I would welcome an illustrative example.
Bug 1: A number of index page names collide with Category names e.g Resources. I cannot even create this index page. I am constantly redirected to "https://clis.fandom.com/wiki/Ressource"
How can I fix this?
Bug 2: as you can see s few of the indexing pages inexplicably turned into numbered links e.g. 3 (was Building Blocks)
Bug 3: A few pages with long name seem to suffer from syntax glitch I cannot figure out (e.g Mode Items Creative Mode Items (should be Creative Mode Items), Wood Items Palm Wood Items (should be Palm Wood items ))

Bug 4: Could you make a separate column in Colors index page so that various crafting grids stay separate? It would look better that way. Thank you.

Revision Glitches

[

]
Fandom Desktop and other disasters

[

]
Pets Pages (Taming Table)
[
]
Clickable Platform icons
[
]
[

]
Doesn't look like a helpful idea at the moment so I may scratch it... sooner or later
Text Hyperlinks replaced by Clickable Images
[
]
Global Map Unification
[
]
Categorising of Images
[
]
THE G.U.N. aka The Guide to Unsuspected Noob
[
]
This section will get a full translation of Slovak written article Účinná príprava (Effective preparation for wiki building) once it is completed. I want that to be my legacy for new aspiring editors across the Gempedia as I found Gampedia help particularly lacking in essential places and available books which are few and far between suspiciously outdated.
I wish this quick wiki editing guide would sit on my desk when I agreed to become a wiki editor. It is a result of a struggle taken by a 40-ish guy in an attempt to give a hand to his friend the indie game developer with building a wiki for his game. It is a compilation of early pieces of advice from my patient wiki managers as well as GP community members who time and again kept explaining the nuts and bolts of wiki editing to an unsuspected noob. The single goal of this text is to save all fellow novices from treading the perilous path of trial and error learning.
Recommened Reading
[
]
There is much to be enjoyed in wiki editing if you begin with a functional framework in your mind while steering clear of web design practices which I believe was the major stumbling block to my smooth start as a novice wiki editor.
Structuring your wiki
[
]
This section includes core ideas from Slovak written article Pomníček editora.
What's Up Next?
[
]
My winding road as a wiki editor taught me that there is no end to any wiki. There is always something new to add or old to refine unless you start with a detailed plan in hand. I wish I had one when I started. Unless told otherwise by Cypronia I would like to continue with a revamp of Cypronia's sister wiki - Pixel Action Heroes that too was to be merged with Coffee's Fandom wiki but was due to various circumstances put to one side.