Cannibal Boss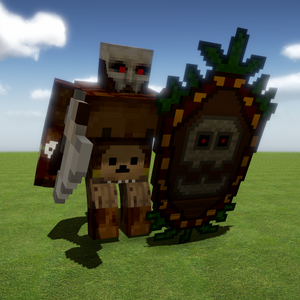 Health: 1000
Damage: 75
Maximum Spawn Count: 40
Overview
[
]
Night Boss is a Aggressive Mobs native in Cube Life: Island Survival.
Behavior
[
]
The Cannibal Boss can only be found on F11 and may only be killed once per play-through. Once it has been killed, the Kraken awakes.
Drops
Gallery
History
[
]
The Cannibal Boss was added to the game in Version 1.3.
Trivia
[
]
The Cannibal Boss is known by many names. Many players call it the "Cannibal King", although Steam achievements and in-game statistics label it as the Cannibal Boss. Cypronia, despite having named it the Cannibal King publicly, refers to it internally as the "Night Boss".