Night Boss
Cannibal Boss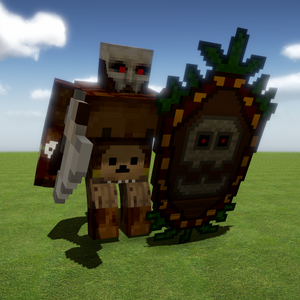 Health: 1000
Damage: 75
Maximum Spawn Count: 40
Night Boss is a Aggressive Mobs native in Cube Life: Island Survival.
The Cannibal Boss can only be found on F11 and may only be killed once per play-through. Once it has been killed, the Kraken awakes.
Drops
Gallery
The Cannibal Boss was added to the game in Version 1.3.
The Cannibal Boss is known by many names. Many players call it the "Cannibal King", although Steam achievements and in-game statistics label it as the Cannibal Boss. Cypronia, despite having named it the Cannibal King publicly, refers to it internally as the "Night Boss".