m

m

 

(9 intermediate revisions by 3 users not shown)
Line 1:
Line 1:
 
+

{{Infobox location

−

__NOTOC__

 
 
+

|title=D05

−

{{infobox item

 
 
⚫
−

| title = D05 <Br> [[Global Map]]

 
 
⚫
⚫
 
 
+

|north=[[D04]]

⚫
 
 
⚫
−

| type = Island

 
−

| north =[[D04]]

+

|=[[]]

−

| south =[[D06]]

+

|=[[]]

 
+

|maptype=Island

−

| west = [[C05]]

 
 
+

|cannibals=Yes

⚫
 
 

}}

 

}}

 
+

==Overview==

 
+

Sector [[D05]] is an island map in [[Cube Life: Island Survival]].

 
 
 
+

{{GallerySection

−

=Predatory Fishes=

 
 
+

|headingname=Animals

−

<gallery>

 
 
+

|image1=Eagle.png

−

File:Hammerhead_shark.png|Hammerhead Shark

 
 
+

|caption1=Eagle

−

File:Shark.png|Shark

 
 
+

|link1=Eagle

−

</gallery>

 
 
+

|image2=Boar.png

−
 
 
+

|caption2=Boar

−

<gallery>

 
 
+

|link2=Boar

−

File: Eagle.png|Eagle

 
−

File: Boar.png|Boar

+

Boar.png

−

File: Small Boar.png|Small Boar

+

|Small Boar

 
+

|link3=Small Boar

−

File: Chicken.png|Chicken

+

Chicken.png

−

</gallery>

 
 
+

|caption4=Chicken

−
 
 
+

|link4=Chicken

−

==Small Fishes==

 
 
+

}}

−

<gallery>

 
 
+

{{Marine Animals

−

File:Clownfish.png|Clownfish

 
 
+

|headingname=Marine Animals

−

File:Imperial Angelfish.png|Imperial Angelfish

 
 
+

|image1=Shark.png

−

File:Pufferfish.png|Pufferfish

 
 
+

|caption1=Shark

−

File:Sea Turtle.png|Turtle

 
 
+

|link1=Shark

⚫
 
 
+

|image2=Hammerhead Shark.png

−

File:Squid.png|Squid

 
 
+

|caption2=Hammerhead Shark

−

File:Ray.png|Ray

 
 
+

|link2=Hammerhead Shark

−

</gallery>

 
 
+

|image3=Clownfish.png

−
 
 
+

|caption3=Clownfish

⚫
 
 
+

|link3=Clownfish

−

== Trees ==

 
 
+

|image4=Imperial Angelfish.png

−

<gallery>

 
 
+

|caption4=Imperial Angelfish

⚫
 
 
+

|link4=Imperial Angelfish

−

File:Cranberry Bush.png|Cranberry Bush

 
 
+

|image5=Pufferfish.png

−

File:Oak Tree.png|Oak Tree

 
 
+

|caption5=Pufferfish

⚫
 
 
+

|link5=Pufferfish

−

</gallery>

 
 
+

|image6=Seaturtle.png

−
 
 
+

|caption6=Seaturtle

⚫
 
 
+

|link6=Seaturtle

−

<gallery>

 
 
⚫
−

File: Coal.png|Coal

 
 
+

|caption7=Spotted Butterflyfish

⚫
 
 
+

|link7=Spotted Butterflyfish

−

</gallery>

 
 
+

|image8=Squid.png

−
 
 
+

|caption8=Squid

−

=Natives=

 
 
+

|link8=Squid

−

==Cannibals==

 
 
+

|image9=Ray.png

−

<gallery>

 
 
+

|caption9=Ray

−

File:Cannibal Woman.png|Cannibal Woman

 
 
+

|link9=Ray

−

File:Cannibal Warrior.png|Cannibal Warrior

 
 
+

}}

−

File:Cannibal Trader.png|Cannibal Trader

 
 
⚫
−

File:Cannibal Shaman.png|Cannibal Shaman

 
 
+

|headingname=Resources

−

File:Cannibal Basic.png|Cannibal Basic

 
 
+

|image1=Coal.png

−

File:Cannibal Baby.png|Cannibal Baby

 
 
+

|caption1=Coal

−

File:Cannibal Archer.png|Cannibal Archer

 
 
+

|link1=Coal

−

</gallery>

 
 
⚫
 
+

|caption2=Iron Ore

 
+

|link2=Iron Ore

 
+

|image3=Pearl Oyster.png

 
+

|caption3=Pearl

 
+

|link3=Pearl

 
+

}}

 
⚫
 
+

|headingname=Plants

 
⚫
 
+

|caption1=Palm Tree

 
+

|link1=Palm Tree

 
+

|image2=Cranberry Bush.png

 
+

|caption2=Cranberry Bush

 
+

|link2=Cranberry Bush

 
⚫
 
+

|caption3=Mango Tree

 
+

|link3=Mango Tree

 
+

|image4=Oak Tree.png

 
+

|caption4=Oak Tree

 
+

|link4=Oak Tree

 
+

|image5=Red Sea Grass.png

 
+

|caption5=Red Sea Grass

 
+

|link5=Red Sea Grass

 
+

}}

 
+

{{GallerySection

 
+

|headingname=Gallery

 
⚫
 
+

|caption1=D05 Tour

 
⚫
 
+

|caption2=D05 Tour

 
⚫
 
+

|caption3=D05 Tour

 
⚫
 
+

|caption4=D05 Tour

 
⚫
 
+

|caption5=D05 Tour

 
+

}}

 
+

==History==

 
+

D05 has been in the game since release. It was ported to Steam with [[Version 1.5]] and Android with [[Version 1.4]]. It remains unchanged across all versions.

 
 
 
+

==Trivia==

−

=D05 Gallery=

 
 
+

* There is an underwater chest in the northernmost part of this island, it contains:

−

<gallery>

 
 
+

**[[Bowl]] x1

⚫
 
 
+

** [[Shark Fin]] x1

⚫
 
 
+

** [[Sticks|Sticks]] x10

⚫
 
⚫
 
⚫
 
−

</gallery>

 
---
Latest revision as of 21:47, 12 July 2021
D05
Global Map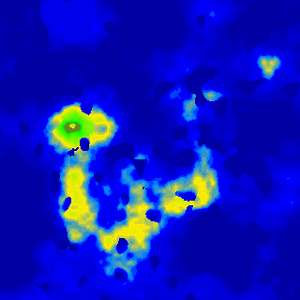 Map Type: Island
Cannibals Come at Night:

Overview[]
Sector D05 is an island map in Cube Life: Island Survival.
Animals
Marine Animals
Resources
Plants
Gallery
History[]
D05 has been in the game since release. It was ported to Steam with Version 1.5 and Android with Version 1.4. It remains unchanged across all versions.
Trivia[]