D04
Global Map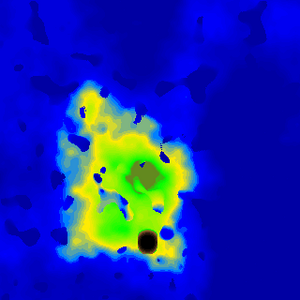 Map Type: Boss Island
Cannibals Come at Night:
Overview
Animals
Marine Animals
Resources
Plants
Gallery
History
D04 has been in the game since release and has not changed significantly even as it has been ported to Android with Version 1.4 and Steam with Version 1.5.
Trivia
This island features a large cave on it's Southernmost side that resembles a Skull. There are two chests inside the skull's "eye sockets".

The first chest contains a Wooden Bow.
The second chest contains 13

Bone Arrows

.

The Spider Queen lives in the Skull Cave and will respawn every six hours on this island.